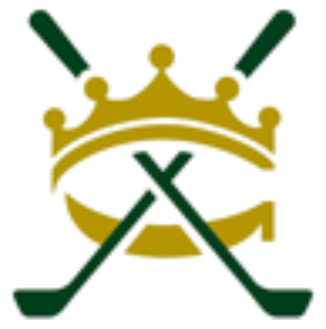 ​

Sweeps -
our weekly intra-club tournaments
Sweeps will be played Tuesdays on non-tournament days. All members playing on Tuesdays must participate in Sweeps. A minimum of 16 players must complete the round to validate the game.
Members must play with at least one other member to qualify to win any prize money.
Signup for Sweeps. Sunday beginning at 7:00 a.m., 16 days before the Tuesday play day, email the Sweeps Chair at cwgc.teetimes@gmail.com.
1. For play before 8:00 a.m., the member may sign up themselves and one other member.
2. For play 8:00 a.m. or after, the member may sign up themselves and up to a foursome.
Sweeps information will be emailed to members prior to Tuesday play day. Scoring, posting and ringer will be done through Golf Genius.
​
Cancellation/No Show Policy — The tee sheet is managed by the Sweeps Chair until Friday at 5:00 p.m. before Tuesday play then is turned over to the Pro Shop.

Cancellations made after 5:00 p.m. on Friday must be made by calling the Pro Shop at (619) 522-6590, and will be subject to a $10 cancellation fee. This cancellation fee is per person and includes any guests that you have signed up.
If you cancel you MUST cancel yourself and you may not replace yourself with another person.

All no-shows as well as late cancellations will be assessed a $10 fee. In addition, if your fine has not been settled by the next sweeps date, you will lose your sign-up privileges and your name will be removed from the tee sheet.

Exception: Medical/Family Emergency or Injury. Please email Betsy Andersen (bandersen57@hotmail.com).
​
Payments can be made via:
Venmo to Coronado Women's Golf Club (@CoronadoWomens-GolfClub)
Zelle through your bank to cwgc.board@gmail.com
Mail a check to
Coronado Women's Golf Club
℅Treasurer
PO Box 180388
Coronado, CA 92178.
Money collected from the Cancellation Fee is added to the Sweeps payout pot.
Invited Guests — Invited guests can be signed up on Wednesday, one week in advance. You can invite up to three guests. To qualify for sweeps you must have two members in the foursome. If the member cancels the guest must cancel. See cancellation/no-show policy for guests.
Guests are limited to LADIES as it is ladies' day.
Slow Play — Please keep up with the group in front of you. Don't be "That'' group warned by the Marshal.
Slow play could result in loss of hole and DQ from sweeps.