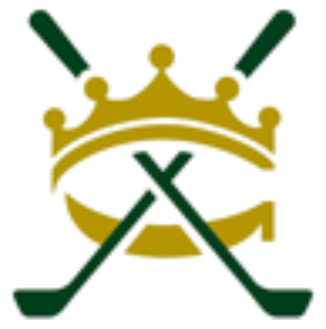 2022 Results

under Sweeps tab.
Cancellations after 5:00 PM on Friday and members not playing on Tuesday when scheduled will be charged a $10 cancellation fee. (Only exception is a Medical Emergency).
CANCELLATION POLICY​
The tee sheet is managed by the Sweeps Chair until Friday at 5:00 PM before Tuesday play at cwgc.teetimes@gmail.com
then is turned over to the Pro Shop.
​
Cancellations made after 5:00 PM on Friday must be made by calling the Pro Shop at (619) 522-6590, and will be charged a $10 cancellation fee. This cancellation fee is per person and includes any guests that you have signed up.
​
If you cancel you MUST cancel yourself and you may not replace yourself with another person.
​
Cancellations after 5:00 pm on Friday and members not
playing on Tuesday when scheduled will be charged a $10 cancellation fee. In addition, if your fine has not been settled by the next sweeps date, you will lose your sign-up privileges and your name will be removed from the tee sheet.
​
Exception: Medical/Family Emergency or Injury. Please email Betsy Andersen.
​
Payments can be made via:
Venmo to Coronado Women's Golf Club
@CoronadoWomens-GolfClub
Zelle through your bank to
Drop check in Clubroom slot or Mail a check to:
Coronado Women's Golf Club
% Treasurer
P O Box 180388
Coronado, CA 92178
​
The Tip Sheet with GGID will be sent out on Sunday afternoon. You can also access the tee sheet by clicking on the Sweeps Portal link on the left and click on the Live Scoring tab.
​
If you change your tee time or sign up late, please contact Sweeps Team so the changes can be made to Golf Genius.
May 23rd Invitational




June 13th & June 20th Club Championship




September 12th Member/Member




October 24th Cancer Tournament


December 12th Holiday Shamble

*** Dates are subject to change.
We all have access to weather apps that are usually pretty accurate. Please be sure to familiarize yourself with the Cancellation Policy (left side of this page).
Ladies please be sure to enter scores correctly when using golf genius.
Please DO NOT put an "X" for a hole that is not played, leave it blank.
If you start the hole and pick up, use the "X" to mark what you think you would have gotten, e.g. X8 (The "X" goes before the number in Golf Genius)
Entering scores in Golf Genius incorrectly can affect your handicap.
Jan 22
Feb 26
Mar 26
April 23
June 25
July 23
August 27
September 24
October 22
November 26
December 17
SUNDAY FUNDAY

requires two CWGC members per foursome.

Bring your friends for a great Sunday golf outing.
2022 Results

under Sunday Funday tab.
PLay Well * Play Fair * Have Fun!