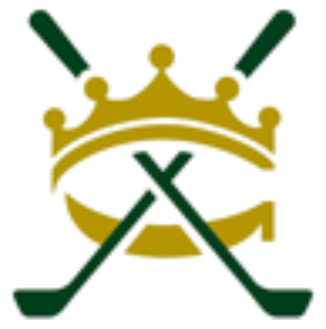 ANNUAL MEMBERSHIP DUES
November 1, 2022, Pay your dues on the SCGA Portal look for a email from (info@membership.scga.org)

Active Membership $100 (The dues have been reduced to $100 for 2023 only)

Senior Active Membership Active (SCGA Fee only) $36

December 16 to December 31, 2022 - Delinquent fee of $25 assessed. ($100 plus $25 = $125). Delinquent members will be denied all club privileges until dues and fines are paid.

January 1, 2023– Removal from Membership. Members who have not paid their dues before December 31, 2022 through the SCGA Web Portal will be removed from membership.

All Payments for dues will be made through the SCGA Web Portal. No checks, Venmo or Zelle will be accepted for 2023 dues.

NEW PAYMENT OPTIONS, Except Payment of Dues (Dues paid through SCGA Portal)
We are now offering alternative ways to pay for tournaments, FunDay events, and cancellation fees.
Check - Continue to write a check and put it in the clubroom slot or mail to the tournament director, FunDay director or VP/membership chairman.

Venmo - is a peer-to-peer payment app owned by PayPal. There is no charge as long as you send money using your bank account and not a credit card. For more detailed information on how to set up the Venmo app see How to Sign Up - Venmo or How to Pay Someone on Venmo: 8 Steps (with Pictures) - wikiHow

Download one of the Venmo mobile apps: iOS or Android.

Open the Venmo app.

Choose your sign up method and create a secure password (between 8 and 32 characters long). It is recommended that you not use your FaceBook or Google accounts but create your own account.

Verify your phone number and email address.

Add and verify your bank account. This step may take some time depending on your bank

Once the app is set up click on the three hash lines in the upper left-hand corner.

Click on Search People and search for Coronado Womens Golf Club

Click on Pay or Request

Type in the amount

Type in Membership renewal, September Funday, Cancellation Fee (and date), Holiday Tournament, etc in the Memo field.

Hit Pay.

Take a screen caption of your payment and send it to the Treasurer, Tournament Director or FunDay.
Zelle - is a money transfer service that allows you to send money directly from your bank account to someone using their email address. It is backed by over 30 of the biggest banks. For more detailed information on how to use Zelle go to How to Use Zelle | Tom's Guide

Make sure your bank supports Zelle.

Open you bank account from a webpage or mobile app

Go to Send Money, there is an option to use/sign up for a Zelle account

Confirm your email address and phone number.

Zelle will send you a verification code.

Link to your checking account

To send CWGC money, just go to the "send money" section of your bank's app or website.

Enter the club's email address - cwgc.board@gmail.com

Key in the amount

Click Send

There is no memo field, so take a screen caption of your payment and send it to the Treasurer, Tournament Director, or FunDay Director.